group
L5 Listening/Speaking
start date:
4:00 AM Sep. 09 2019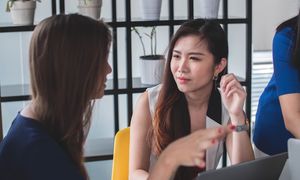 free
About this Course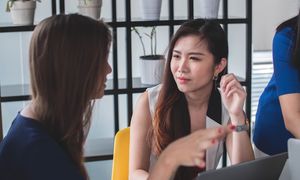 This course focuses on basic English communication skills for intermediate English learners. Topics covered include presentations and applications for asking and answering questions.
• 5.LS.1 Identify and paraphrase specific details in oral arguments.
• 5.LS.2 Summarize short speeches or presentations.
• 5.LS.3 Deliver a planned oral presentation on class topics with visuals.
• 5.LS.4 Deliver an impromptu presentation on class topics. 
For the course syllabus, student forms, and policies, please refer to Student Resources on the TLC website.
https://www.thelanguagecompany.com/index.php?student-resources
Learning modules
Week 1

Attendance

Attendance

Attendance

Attendance

Icebreaker discussion

Timed In-class summaries

1st Summary Evaluation

Unit Review

Week 2

Attendance

Attendance

Attendance

Attendance

Attendance

Impromptu Speech Practice Evaluation

Summary in-class rewrite

Family History Summary

Pop Vocabulary Quiz

Vocabulary Quiz Study Guide

Paraphrase Practice

La Sagrada Familia

Vocabulary Quiz 1

Week 3

Attendance

Attendance

Attendance

Attendance

Attendance

Impromptu Speech

Color Presentation

Vocabulary Quiz 2

Presentation Ideas

Summarizing practice

Presentation Preparation

Week 4

Attendance

Attendance

Attendance

Attendance

Unit 6 discussion

Unit 6 Opinion

L/S Final Exam

Practice Exam
About the Instructor
Reviews
No reviews