group
L3 Reading/Writing
start date:
4:00 AM Sep. 09 2019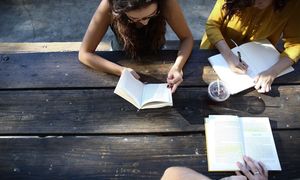 free
About this Course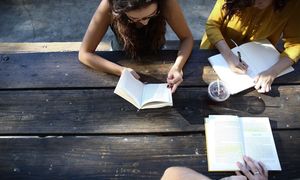 This course focuses on basic English reading and writing skills for beginning English learners. Topics covered include facts and opinions, brainstorming, and academic writing skills.
• 3.RW.1 Produce writing plans using graphic organizers.
• 3.RW.2 Identify facts and opinions within a paragraph.
• 3.RW.3 Identify main ideas and distinguish from supporting details in short passages.
• 3.RW.4 Produce descriptive and opinion paragraphs that include topic sentences, detailed supporting sentences, effective transitions, concluding sentences, and proper punctuation and capitalization. 
For the course syllabus, student forms, and policies, please refer to Student Resources on the TLC website.
https://www.thelanguagecompany.com/index.php?student-resources
Learning modules
Week 1

Attendance

Attendance

Attendance

Writing Process. Paragraph Format/ Organization. Review

Unit 9. "Life Changes", pp. 165-170

Timed Writing #1. Descriptive Paragraph

Flashcards. Active Vocabulary

Unit 9. "Life Changes", pp. 171-176

Narrative Paragraph Organization. Discussion/ Practice

Order of Evens in Narrative Paragraphs. Practice

Making a timeline for the narrative paragraph. Practice

Unit 9. "Life Changes", pp. 177-181

Week 2

Attendance

Attendance

Attendance

Attendance

Vocabulary Quiz. Unit 9

Narrative Paragraph. Draft #1

Review Unit 9 for the test.

Opinion vs. Facts. Practice

Test. Unit 9

Unit 5. "Vacation", pp. 79-85

Opinion Paragraph Organization. Practice/ Discussion

Narrative Paragraph. Final Draft

Unit 5. "Vacation", pp. 86-98

Flashcards. Active Vocabulary

Review Unit 5 for the test

Brainstorm ideas for the opinion paragraph. Outline

Vocabulary Quiz Unit 5

Week 3

Attendance

Attendance

Attendance

Attendance

Unit 5 Test

"Why is Vacation Important?" Opinion Paragraph. Draft #1

Unit 3. "Immigration", pp. 43-49

"Why is Vacation Important?" Opinion Paragraph. Final Draft

Quiz #1. Opinions and Facts

Flashcards. Active Vocabulary

Unit 3. "Immigration", pp. 49-54

Vocabulary Quiz. Unit 3

Review Unit 3 for the test

Week 4

Attendance

Attendance

Attendance

Attendance

Test. Unit 3

Quiz #2 Facts vs. Opinions

Practice/ Review for Final Exam (Study Guide)

Quiz. Writing Process (review)

"Wonders of the World": discuss/ express the opinion about the book (home reading)

Timed Writing #2: Opinion or Descriptive Paragraph

Practice/ Review for Final Exam (Study Guide)

L3 GRW Final Exam

Opinion/ Descriptive Paragraph Writing (Final Draft)

Wonders of the World test
About the Instructor
Reviews
No reviews