group
L3 Grammar
start date:
4:00 AM Sep. 09 2019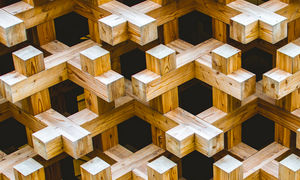 free
About this Course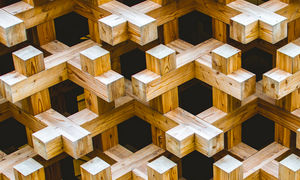 This course focuses on basic English grammar skills for beginning English learners. Topics covered include parts of speech and past tense including applications for asking and answering questions.
• 3.G.1 Produce affirmative and negative simple statements and questions with simple past verbs.
• 3.G.2 Produce past time clauses in sentences (before, after, as soon as, while, and when).
• 3.G.3 Produce affirmative and negative simple sentences and questions with past progressive verbs.
• 3.G.4 Produce simple sentences and respond to questions with can, could, be able to, and know how to.
• 3.G.5 Produce compound sentences using coordinating conjunctions (and, but, or, and so).
For the course syllabus, student forms, and policies, please refer to Student Resources on the TLC website.
https://www.thelanguagecompany.com/index.php?student-resources
Learning modules
Week 1

Attendance

Attendance

Attendance

Attendance

Ex 7 + 8 pg 4 Timed

Pg 7 paired practice

Txt pgs 8-9 articles/sing/plural

Review Quiz Pronouns verb "to be"

Who/What/When/Where/Why Storybook

Present Tense Review/Prep of Time txt pgs. 127-130

10+ Sentences Past Tense: "Yesterday I..." HW

"Be" past tense. Txt pgs 224-228

Prepositions Challenge Wrksht pg 31

Prepositions Quiz

Definite/Indefinite Articles (Review)

Past Tense Practice Txt pgs 230-234

Past tense using "When" txt pgs 287-288 ex. 39

Board Work: Past Progressive

Week 2

Attendance

Attendance

Attendance

Attendance

Attendance

Simple Past Grammar Review pg. 41

Grmmar txt pgs. 235-238 (past tense)

10 Sentences Before/After

Before/After Txt pgs 284-285

Before/After Options for Sentence Structure pgs 286-287

Combining sentences with time clauses ex. 40 pg 288

"When" Ex. 41 + 42 pgs 288-289

Past tense of "be" and "have" ws Pg. 42 (sentence writing)

When/While/Before/After Past/Past Prg Bill Gates Timeline Txt pg. 296

Mixed Elements: Minnie The Mole

Paired Activity: Friend's Timeline (sentences)

Who/What/When/Where/Why?

While/When/Before/After Text pgs 296-299

Grammar Quiz - Past Tense Reg/Irreg

Week 3

Past tense paragraph (I remember)

Attendance

Attendance

Attendance

Attendance

Attendance

L3 Grammar Study Guide Intro

Discuss L3 Modals (can/could/able to/know how to) and Conjunctions (and, but, or, so)

"Can" txt pgs 361-363

Conjunctions: and, but, or

Ws 61-62 "going to"

Conjunctions Quiz (eval)

Txt pgs. 368-369 "know how to"

HW 15 sentences "can/could/couldn't"

Multiple Choice Exercise

Can/Able To Txt pgs 373-375

HW 10 sentences "be able to" / "know how to"

Review: Irreg Verbs/Before-After/Conjunctions

Quiz- Irreg Verbs, Before/After, and/but/or

Past Tense Wrksht pg. 46

Week 4

Complete and Review L3 Study Guide

Attendance

Attendance

Attendance

Attendance

But/Too/Very Text pgs 376-380

HW - Review Study Guide for Weds Final Exam

John Glenn

Txt pgs 388-390

Review For Exam

L3 GRW Final Exam

L3 Grammar Only Final Exam
About the Instructor
Reviews
No reviews