group
L3 Listening/Speaking
start date:
4:00 AM Sep. 09 2019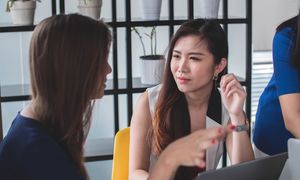 free
About this Course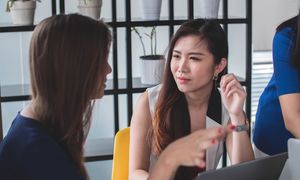 This course focuses on basic English communication skills for beginning English learners. Topics covered include presentations and applications for asking and answering questions.
• 3.LS.1 Identify and verbally produce statements of fact and opinion.
• 3.LS.2 Take notes from a variety of sources using various graphic organizers.
• 3.LS.3 Deliver a planned presentation on class topics.
• 3.LS.4 Deliver an impromptu presentation on class topics.
For the course syllabus, student forms, and policies, please refer to Student Resources on the TLC website.
https://www.thelanguagecompany.com/index.php?student-resources
Learning modules
Week 1

Attendance

Attendance

Attendance

Attendance

Speaking and listening Intros

Where/What Mini Quiz

Listening Comp: Txt. pg.6-8 Main Ideas, Details

Paired Speaking: Prepositions, Neighborhood

Prepare mini presentation: Businesses/Services in my Neighborhood

Mini Presentation - My Neighborhood

Listening Ex. Pgs 9-10

Speaking: Inquiring About an Apartment

Listening Exercise "Prefixes" pg. 12-13

Speaking "is there/are there/how many?" Asking about the apt building. pgs 61-63

Week 2

Attendance

Attendance

Attendance

Attendance

Attendance

Watch a movie in English

Mini Presentation - Movie Review

Speaking & Listening Cmp. Txt pgs 82-86

Listening For Details, Large Numbers, Discussion Txt pg. 87-89

Speaking Practice Sbs pg.64

Asking for Directions sbs pg. 66a

Listening & Vocab Q Txt pgs.90-94

Listening/Speaking txt pgs. 95-97

Choose a Song + Lyrics in English to discuss

Present Song/Lyrics to Class

Week 3

Attendance

Attendance

Attendance

Attendance

Attendance

Listening Comp. Comedy/Jackie Chan Txt pgs 103-109

"Excuse me...I think that's my..." sbs txt pgs 72-73

List. Comp + Discussion Txt pgs 110-114

Speaking Practice : Going To sbs pgs. 128-129

HW: Prepare a joke in English

Tell The Class a Joke or funny story in English (Eval)

Eye Contact/Intonation/Pause

Listening txt 116-120

Listening Txt pgs. 123-127 Unit 7

SBS 2 - Speaking: Past Progressive/When/While

Listening Comp Txt pgs 130-131 List for Main Ideas and Details

Vocabulary in Context. Q Text pgs 132-133

Week 4

Attendance

Attendance

Attendance

Attendance

Note Taking & Questions: "Mr. Brown's Unlucky Day"

Listen + Take Notes + Create Questions

Speaking: "While" Past Prog. Txts pgs 87-90

News clip/Give Opinion

Listening/Speaking L.3 Final Exam

SBS2 Pgs 93-96 Could Be Able To Too
About the Instructor
Reviews
No reviews