group
L2 Grammar
start date:
4:00 AM Sep. 09 2019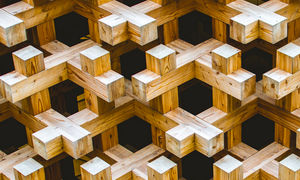 free
About this Course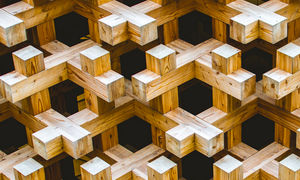 This course focuses on basic English grammar skills for beginning English learners. Topics covered include articles, be verbs, and possessive forms.
• 2.G.1 Identify and produce count and non-count nouns and produce appropriate articles.
• 2.G.2 Produce measurement words within simple sentences (some, a little, much, many, and a lot of).
• 2.G.3 Identify and produce possessive adjectives within a sentence.
• 2.G.4 Identify simple past and past progressive verbs in affirmative and negative statements and questions.
• 2.G.5 Produce sentences and respond to questions with present progressive verbs.
For the course syllabus, student forms, and policies, please refer to Student Resources on the TLC website.
https://www.thelanguagecompany.com/index.php?student-resources
Learning modules
Week 1

Attendance

Attendance

Attendance

Attendance

Review Parts of Speech. Practice

Chapter 5. Exercises, pp. 125-131

Using It to talk about time & weather. Practice

Chapter 5. Exercises, pp. 135-137

There + Be. Questions with How Many. Practice

Chapter 5. Exercises, pp. 139-155

Prepositions of Place. Would Like vs. Like. Practice

Chapter 5 Review for the test

Week 2

Attendance

Attendance

Attendance

Attendance

Attendance

Test. Chapter 5

Chapter 4. Exercises, pp. 97-105

Present Progressive. Practice

Chapter 4. Exercises, pp. 106-116

Present Progressive: Negative/ Questions. Practice

Simple Present vs. Present Progressive. Practice

Chapter 4. Exercises, pp. 116-123

Nonaction Verbs. Practice

Review Chapter 4 for the quiz

Chapter 13 (13.6). Imperative Sentences

Quiz. Chapter 4

Chapter 8. Exercises, pp. 224-231

Simple Past. To Be. Practice

Week 3

Attendance

Attendance

Attendance

Attendance

Attendance

Test. Chapter 8. (Simple Past/ To Be)

Chapter 7. Exercises, pp. 193-197

Count/ Noncount Nouns. Practice

Chapter 7. Exercises, pp. 198-210

Using Articles/ Many/ Much/ A Few/ A Little with Nouns. Practice

Chapter 7. Exercises, pp. 211-223

Using Some/ Any. Practice

Chapter 6. Exercises, pp. 178-185

Possessive Nouns/ Possessive Pronouns. Practice

Week 4

Attendance

Attendance

Attendance

Attendance

Chapter 6. Exercises, pp. 185-190

Questions with Whose/ Possessive: Irregular Plural Nouns. Practice

Review Chapters 6 and 7 for the test

Test. Chapters 7 & 6

Chapter 14. (14.8). Exercises, pp. 438-443

Indefinite Pronouns. Practice

Practice for Final Exam: Study Guide

Final Exam
About the Instructor
Reviews
No reviews