group
L1 Reading/Writing
start date:
4:00 AM Sep. 09 2019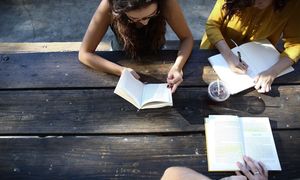 free
About this Course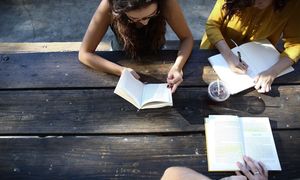 This course focuses on basic English reading and writing skills for beginning English learners. Topics covered include producing simple sentences and answering questions.
• 1.RW.1 Identify logical order of events in a series of sentences.
• 1.RW.2 Identify details in simple reading passages.
• 1.RW.3 Produce simple sentences with capital letters, periods, correct spacing, and proper word order.
• 1.RW.4 Produce answers to questions about short texts.
For the course syllabus, student forms, and policies, please refer to Student Resources on the TLC website.
https://www.thelanguagecompany.com/index.php?student-resources
Learning modules
Week 1

Attendance

Attendance

Attendance

In Class Writing

Adjective Sentences

Verb Tense Bookwork

Sentences about Yourself

Week 2

Attendance

Attendance

Attendance

Attendance

Practice Sentences

Unit 1 Quiz

Sentence Order Practice

Comprehension Questions

Week 3

Attendance

Attendance

Attendance

Attendance

Unit 2 Quiz

Sentences about Friends

Vocabulary Activity p. 36

Sentence Order and Correction Quiz

"The Catch" Comprehension Questions

Study Guide

Week 4

Attendance

Attendance

Attendance

Attendance

School Sentences

Sentence Practice

Unit 3 Quiz

Comprehension Questions

Worksheet for "Wrong Number" Story

Final Exam

In Class Sentences
About the Instructor
Reviews
No reviews