group
L1 Grammar
start date:
4:00 AM Sep. 09 2019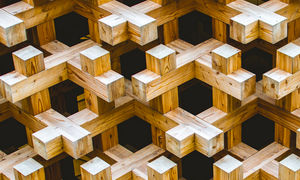 free
About this Course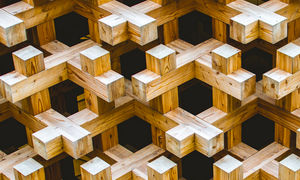 This course focuses on basic English grammar skills for beginning English learners. Topics covered include parts of speech and asking and answering questions.
• 1.G.1 Identify basic parts of speech (nouns, verbs, adjectives, adverbs of frequency, and pronouns).
• 1.G.2 Produce simple sentences with simple present verbs.
• 1.G.3 Describe objects and activities using prepositions of place and time in simple sentences.
• 1.G.4. Identify present progressive verbs in simple sentences. 
For the course syllabus, student forms, and policies, please refer to Student Resources on the TLC website.
https://www.thelanguagecompany.com/index.php?student-resources
Learning modules
Week 1

Attendance

Attendance

Attendance

Attendance

Parts of Speech. Practice

Chapter 1. Exercises, pp. 2-5

Subjects Pronouns + Be. Practice

Chapter 1. Exercises, pp. 6-12

Singular/ Plural Nouns + Be. Practice

Chapter 1. Exercises, pp. 13-23

Be + Adjectives. Be + Place. Practice

Review Chapter 1 for the Quiz.

Week 2

Attendance

Attendance

Attendance

Attendance

Attendance

Chapter 2. Exercises, pp. 28-38

Quiz. Chapter 1

Questions with Be. Practice

Using Have/ Has. Practice

Chapter 2. Exercises, pp. 39-58

Possessive Adjectives. What/ Who + Be Questions. Practice

Review Chapter 2 for the quiz

Chapter 6. Exercises, pp. 160-169

Subject/ Object Pronouns. Practice

Chapter 2 Quiz

Chapter 6. Exercises, pp. 170-177

Irregular Nouns Forms. Practice

Review Chapter 6. Practice assignments

Week 3

Attendance

Attendance

Attendance

Attendance

Attendance

Review Chapters 1,2, and 6 for the test

Test. Chapters 1,2, and 6.

Chapter 3. Exercises, pp. 59-66

Simple Present. Frequency Adverbs. Practice

Chapter 3. Exercises, pp. 67-70

Simple Present. Spelling Rules. Practice

Chapter 3. Exercises, pp. 70-81

Has/ Does/ Goes. Practice

Chapter 3. Exercises, pp. 82-94

Simple Present: Negative/ Questions. Practice

Week 4

Attendance

Attendance

Attendance

Attendance

Review Chapter 3 for the test

Test. Chapter 3

Review for Final Exam: Study Guide

Practice for Final Exam: Study Guide

Final Exam
About the Instructor
Reviews
No reviews