group
L1 Listening/Speaking
start date:
4:00 AM Sep. 09 2019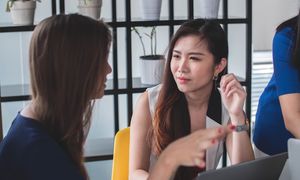 free
About this Course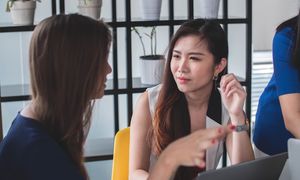 This course focuses on basic English communication skills for beginning English learners. Topics covered include answering questions and stating opinions.
• 1.LS.1 Produce answers to simple yes/no and information questions.
• 1.LS.2 Identify sequence and the main ideas in oral statements.
• 1.LS.3 Deliver simple sentences about personal preferences and/or routines.
For the course syllabus, student forms, and policies, please refer to Student Resources on the TLC website.
https://www.thelanguagecompany.com/index.php?student-resources
Learning modules
Week 1

Attendance

Attendance

Attendance

Attendance

Unit 1. "People", pp. 4-8

Speaking Practice. Impromptu Discussion

Flashcards. Active Vocabulary

Unit 1. "People", pp. 9-12

Unit 1. "People", pp. 13-17

In-Class Discussion

Vocabulary Quiz. Unit 1

Review Unit 1 for the test

Week 2

Attendance

Attendance

Attendance

Attendance

Attendance

Unit 1 Test

Unit 2. "Friendship", pp. 19-23

Flashcards. Active Vocabulary

Presentation "My Hobbies"

Unit 2. "Friendship", pp. 25-27

Unit 2. "Friendship", pp. 27-28

Unit 2. "Friendship", pp. 29-31

Vocabulary Quiz. Unit 2

Review Unit 2 for the test

In-Class Discussion (Impromptu)

Week 3

Attendance

Attendance

Attendance

Attendance

Attendance

Test. Unit 2

Presentation "How to Make Friends"

Unit 3. "Education, pp. 33-36

Flashcards. Active Vocabulary

Unit 3. "Education", pp. 37-42

Unit 3. "Education", pp. 43-45

Vocabulary Quiz. Unit 3

Review Unit 3 for the test

Week 4

Attendance

Attendance

Attendance

Attendance

Test. Unit 3

Discussion/ Brainstorm Ideas for Presentation.

Presentation "My Perfect School"

Practice for Final Exam: Questions/ Speaking Practice

Review for Final Exam: Questions/ Speaking Practice

Final Exam
About the Instructor
Reviews
No reviews