group
L1 Reading/Writing
start date:
4:00 AM Aug. 12 2019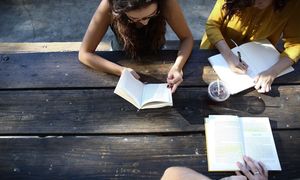 free
About this Course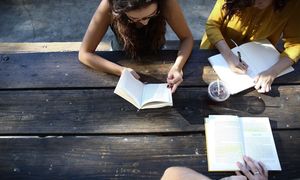 This course focuses on basic English reading and writing skills for beginning English learners. Topics covered include producing simple sentences and answering questions.
For the course syllabus, student forms, and policies, please refer to Student Resources on the TLC website.
https://www.thelanguagecompany.com/index.php?student-resources
Course Objectives
• 1.RW.1 Identify logical order of events in a series of sentences.
• 1.RW.2 Identify details in simple reading passages.
• 1.RW.3 Produce simple sentences with capital letters, periods, correct spacing, and proper word order.
• 1.RW.4 Produce answers to questions about short texts.
Learning modules
Week 1

Attendance

Attendance

Attendance

In Class Writing

Vocabulary Activity

Vocabulary Sentences

p. 16 Activity B

Verb Practice

Unit 1 Quiz

Sentences about yourself

Week 2

Attendance

Attendance

Attendance

Attendance

Have Sentence Practice

p. 24 Activity B

Editing Sentences Practice

Sentences about Friends

Unit 2 Quiz

Week 3

Attendance

Attendance

Attendance

Attendance

Reading Activity

Vocabulary Sentences

Adjective Sentences

School Sentences

Fufu Story Questions

Unit 3 Quiz

Story Order Activity

Week 4

Attendance

Attendance

Attendance

Very Easy True Stories Questions

Sentence Order and Corrections

Final Exam

Guess Who Game

In Class Sentences
About the Instructor
Reviews
No reviews